History
Court Care's History
In an effort to protect children from witnessing inappropriate court proceedings, a group of concerned citizens in El Paso County formed a committee during the mid-1990's to investigate the problem and determine how best to provide a safer alternative.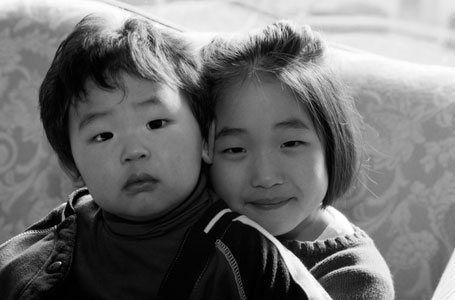 In 1999, the State of Colorado considered the issue on a broader level.  Colorado Supreme Court Chief Justice Mary J. Mullarkey established an exploratory task force and decreed all future courthouse construction projects in Colorado provide space for child care facilities.
In March of 2000, the Junior League of Colorado Springs (JLCS) adopted Court Care as its signature community project.  The JLCS provided start-up funds as well as fundraising and project implementation expertise. The project was included under the JLCS's 501(c)(3) umbrella during the first three years of its inception for fundraising purposes.  A Court Child Care pilot program was launched in March 2002 for the Fourth Judicial District in conjunction with Early Connections Learning Centers.  Court and local agency representatives were invited to refer participants. Though space was extremely limited and Early Connections could accept children only ages 18 months through 6 years, approximately 200 children participated over the course of the first year.
Encouraged by the pilot's success, Court Care's Board incorporated the program, received 501(c)(3) tax exemption, and, with El Paso County's support, opened an independent facility at 309 S. Cascade.  The Court Care Center moved into its permanent home in the El Paso County Terry R. Harris Judicial Complex in April of 2006.